Bespoke White Gold Peacock Necklace with Emeralds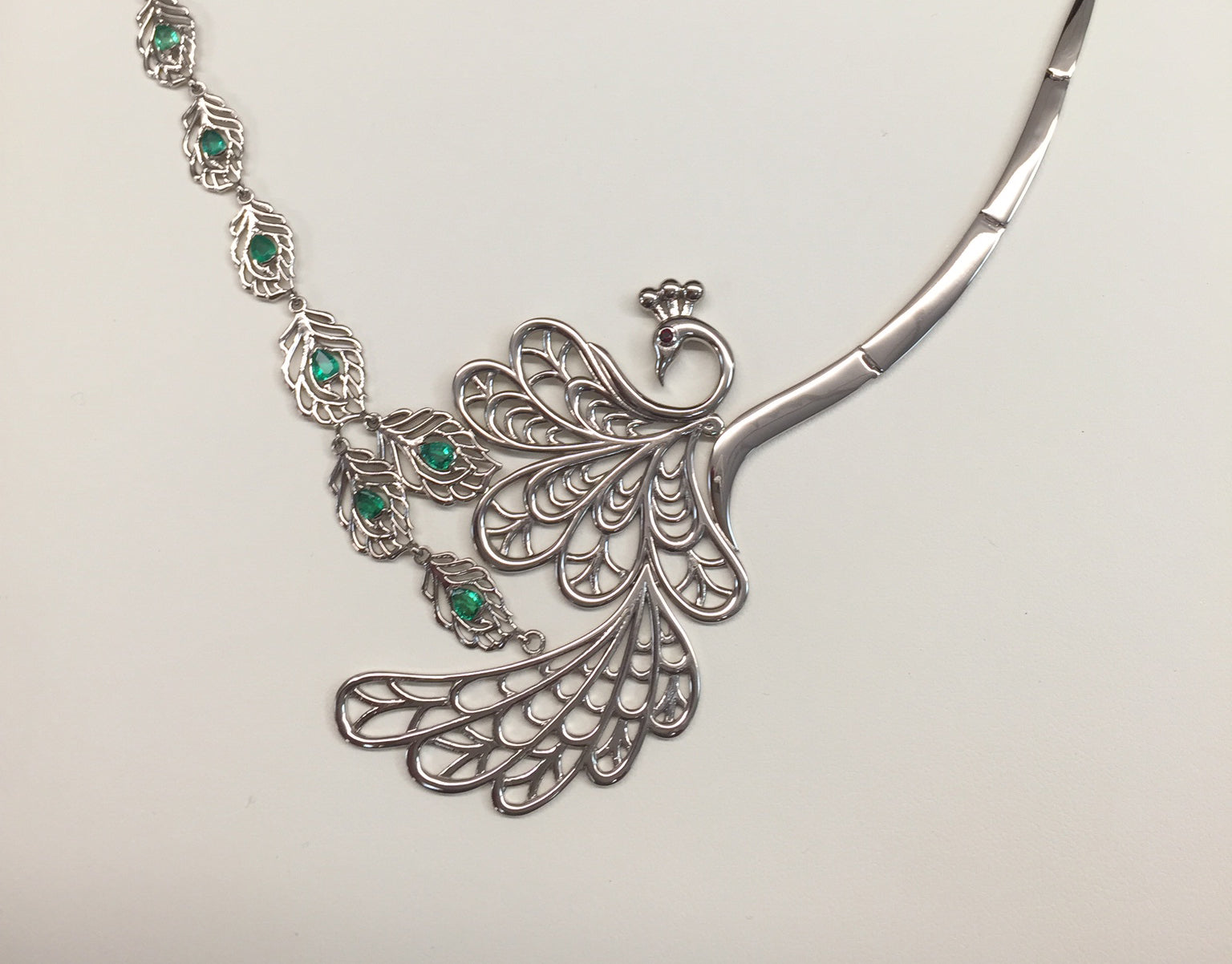 A couple of months ago we took a commission to make a white gold necklace. The couple wanted the piece to feature a Peacock with Emerald stone details.
We took the couple through all the stages of designing and making the piece and explained different Emerald prices and showed them sets of stones which matched each other. A handmade necklace such as this is one is one of our favourite types of commissions to get. We can really get our teeth into it.
Each piece of the necklace was cast and individually finished by hand. The Emeralds were set by our stone setter into the tail section.
A final polish and then the necklace was complete, ready for collection.