Remodel a brooch to a ring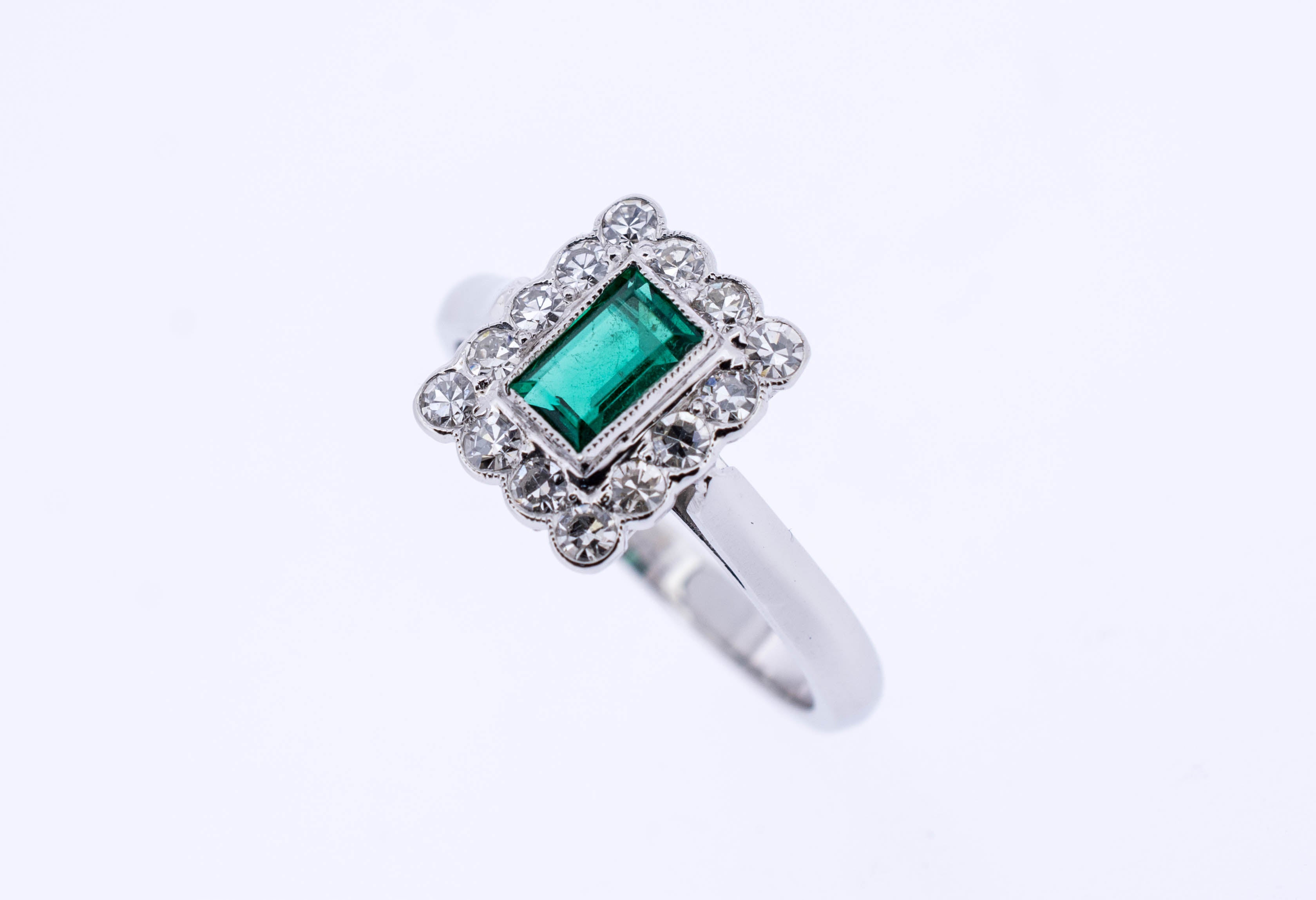 Let us transform your piece of jewellery... This Emerald and diamond piece used to be a brooch!
Joe and Greg love to take in clients old jewellery and remake/model the pieces into something new.
This piece started out as a brooch. Our customer wanted the ring making into an engagement ring and Joe was given the task of carefully taking the ring apart and then putting it back together again!
The first job was to unset the Emerald, very carefully I might add as we had no idea at this point if the Emerald was still in one piece! Luckily for all involved it was perfect and all of the diamonds were fine!
Next job was to make the platinum shank and attach the shank to the platinum plate on the back of the brooch. Our customer had requested 'wedd fit' so that the ring sits high enough so that in the future a straight wedding band can be worn by the side of it.
All in all the finished piece was beautiful and gave a very loved piece of old jewellery a new lease of life. 
If you have an old piece of jewellery you would like remodelled give us a call here on 0121 236 1119 or email us at mail@elementbespokejewellery.com