Remodel Own Diamonds into Ring & Pendant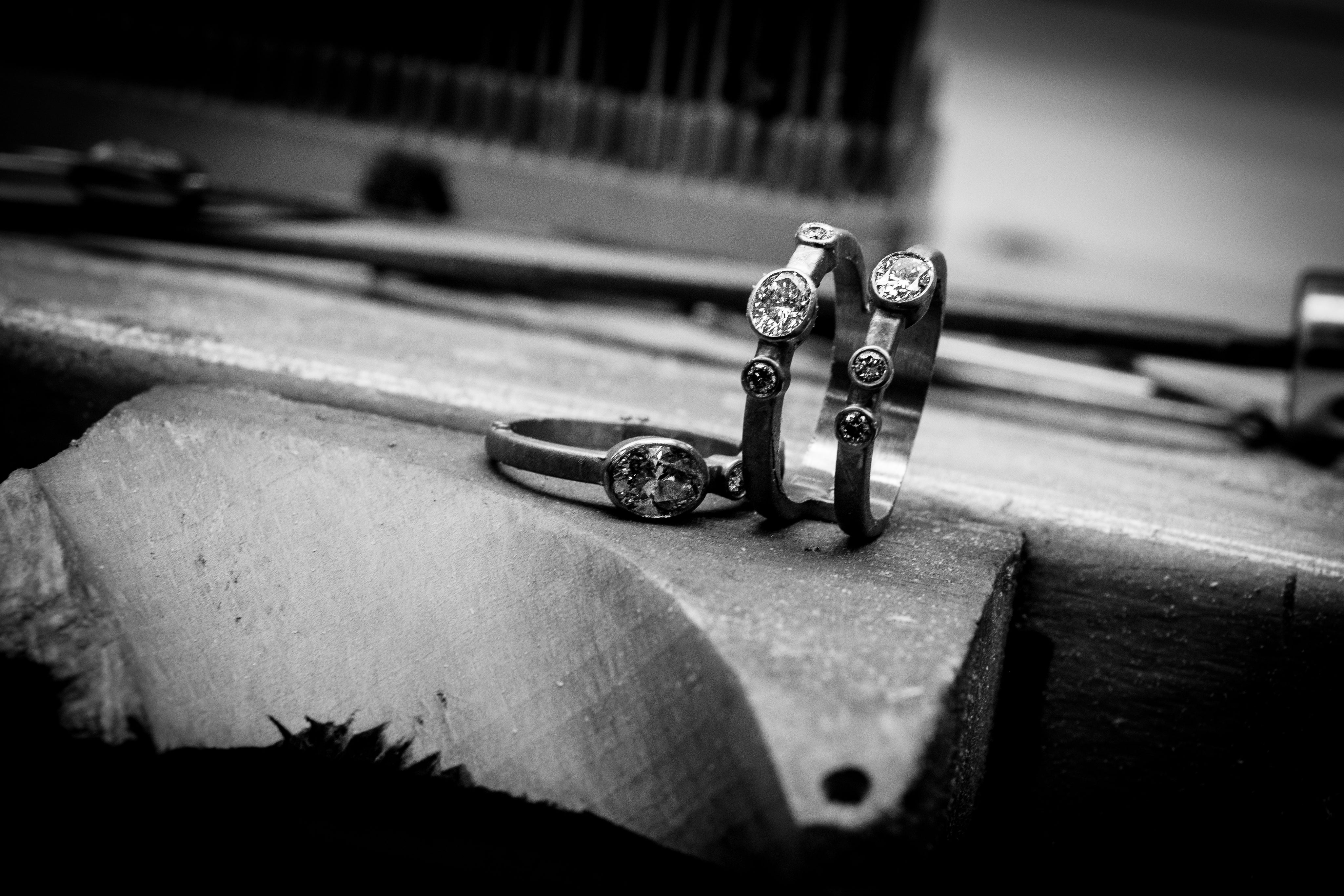 A look at how we remodel jewellery, using our customers own diamonds, creating a ring and pendant.
Our customer came to us to remodel jewellery that she never wore any more, she had a number of different diamond-set pieces and an idea that she wanted a more modern style. Included was the most gorgeous oval cut diamond which she wanted to reset as a pendant, so we happily obliged! We advised on what was possible and designed this stunning yet very simple and wearable pendant for her.
As her diamonds were different shapes and sizes, we also made a 'bubble' style ring that she had seen in the showroom and loved, which works really well with an assortment of stones. This meant first un-setting all of the diamonds from her old jewellery, then making a mock-up for each section of the ring. After the models were approved, we then cast in Platinum, soldered the sections together and had them hallmarked. Finally the ring was set by our in-house gem setter Les and given a final polish.
Our customer was so pleased with the finished pieces, they really made the most of the collection of stunning diamonds she had but updated the style so she would feel happy wearing her jewellery again.
If you would like to remodel jewellery with us please get in touch on 0121 236 1119 or email us at mail@elementbespokejewellery.com