Bespoke Floral Pattern Ring - Inspired by Klimt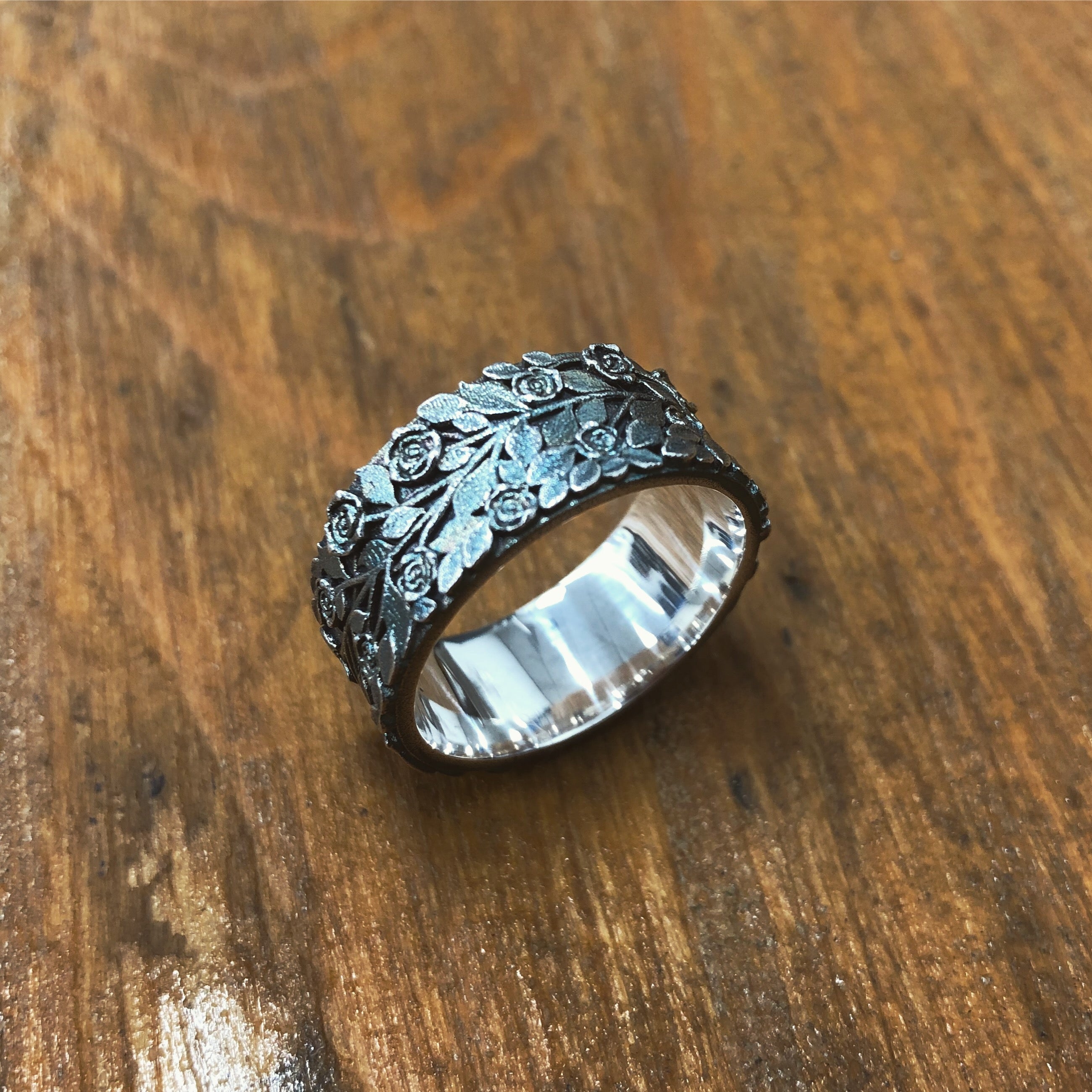 An unusual commission - floral ring made by us, inspired by a painting by Gustav Klimt.
Another exciting commission to work on lately – a flower pattern ring! A customer visited us with his favourite painting, a beautiful garden scene by Gustav Klimt.
He wanted a silver ring  inspired by the image – which gave us a challenge as to how we could represent this in a piece of jewellery. After sketching out a few ideas, it was settled that we'd make a solid band with the detail of the flowers as a raised detail.
The initial design has been drawn out using CAD technology and the 3-D model printed for the customer to come and see. Once the model is approved we can move on to casting the ring into silver, then getting the ring hallmarked, buffed and polished.
The finished ring has been dipped in sulphur dioxide to give an oxidised, slightly blue/green iridescent effect to the ring. The inside of the ring has been polished to a high shine so that will be comfortable to wear.
If you would like to have an unusual bespoke ring made with us please get in touch on 0121 236 1119 or email us at mail@elementbespokejewellery.com.