Pear Shape Emerald Diamond Twist Ring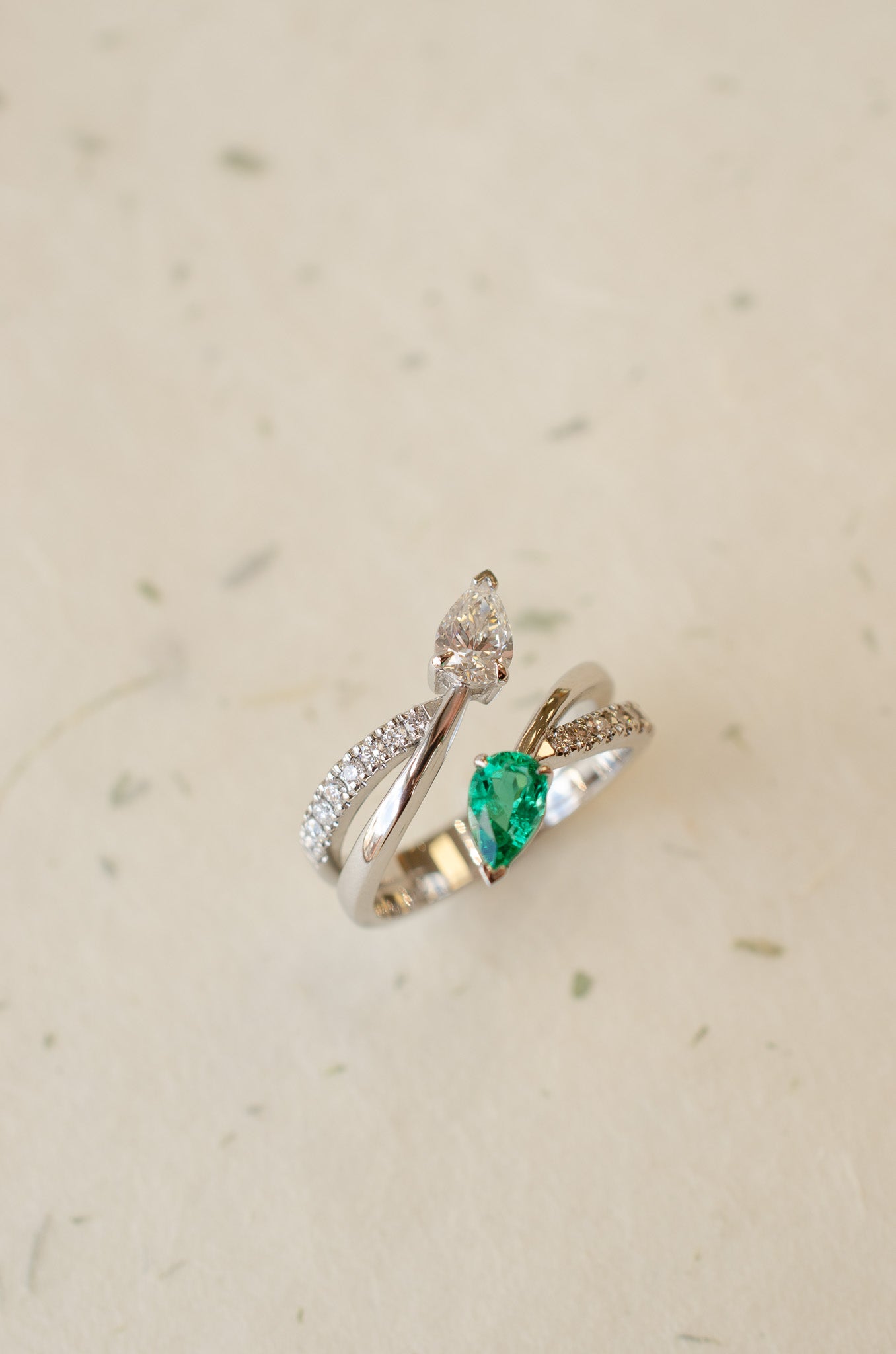 One of the more unconventional rings to depart our workshop recently - a pear shape emerald and diamond twist. 
Grain set diamonds decorate opposing shoulders, leading into a split head. 
We love the split head, it's an unusual feature so it is always fun to work on an interesting design. 
Split shanks are a good alternative for a fitted wedding ring if your engagement ring requires a substantial work around. Instead of designing the ring to follow the shape of your engagement ring, you could end each shank either side of your centre stone. 
An incomplete shank opens the ring up to some vulnerabilities so it's important to ensure that it is strong enough to withstand the extra pressure that might come from the ring catching or pulling apart. 
Ensuring the shank is sturdy - there's no reason not to go for an incomplete shank if you love this style of ring. It is certainly an eye catcher and stands out from the full styles that we are so familiar with. 
We hope this latest creation has inspired you to think about unusual styles!
Element x